Der Verein
The Union

X-PLOR e.V. is an association of students, lecturers, graduates and interested people in the business areas of production, logistics and Operation Research at the Otto-von-Guericke University Magdeburg.

We pursue the goals of encouraging interested students but also of inspiring new students for these fields. At the same time, our activities should support and strengthen the associated chairs. X-PLOR provides a common basis for the exchange of knowledge and experience as well as networking.

We offer students with a focus on production, logistics and operations research the opportunity to look beyond the theoretical knowledge. This aim is to be realized by an excursion into "the free economy", scientific and practical lectures as well as by exchange of experiences with Alumni and other interesting persons from economics and science.

The Union was found on 19 April 2010 with 22 members and now has 91 members (as of 31.01.2019).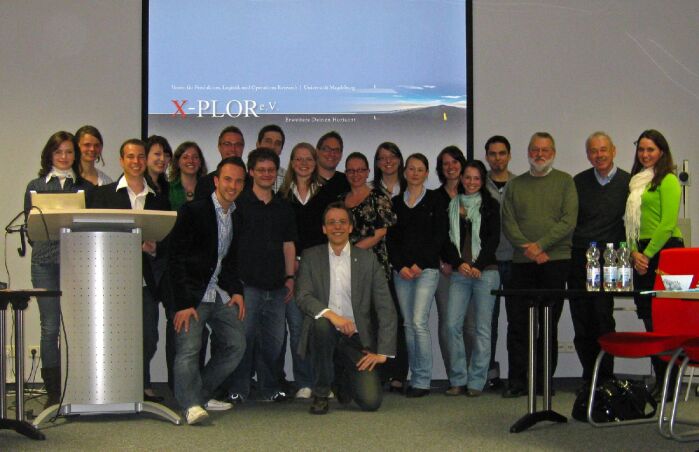 Founding members of X-PLOR, April 19, 20